The works of Piero della Francesca in Arezzo and in the Tiber Valley (Valtiberina): Monterchi and Sansepolcro, native village of Piero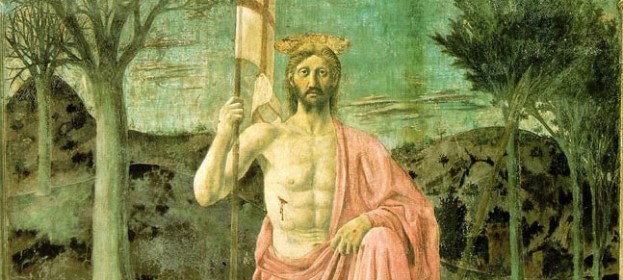 Arezzo
Arezzo (25 Km): cycle of frescos with "The story of the real cross"recently restored and in the cathedral "La Maddalena".
Basilica di San Francesco: Leggenda della Vera Croce 
[www.pierodellafrancesca.it]
Duomo: Santa Maria Maddalena
Monterchi
Monterchi (5 Km): "Madonna del Parto"
Museum Madonna del Parto: Madonna del Parto 
Sansepolcro
Sansepolcro (8 Km): native house and municipal museum.
Museo Civico
Polittico della Misericordia
In one hour is possible to reach Urbino (works of the National Gallery of Marche) and Rimini (Malatestiano temple).