Farmhouse in Tuscany, near Arezzo, in Anghiari: how to reach the Valtiberina, Tiber Valley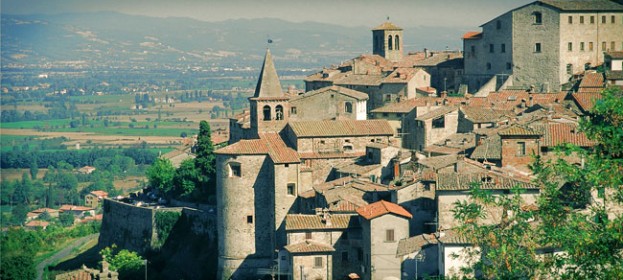 The Sasso farmhouse is located in the Valtiberina (Tiber Valley), in Arezzo province, in the charming and authentic Umbrian-Tuscan landscape of the countryside of Anghiari, an ancient medieval village.
In the map you can find the Tuscan Tiber Valley, land on the border between Emilia Romagna, Marche, Umbria and you can find the location of our farm holiday.
How to reach us
Superhighway E 45 direction Roma coming from Nord, direction Cesena coming from Sud; exit SANSEPOLCRO SUD. Follow SS 73 direction Arezzo for approximately 8 Km.
From Arezzo: SS 73 towards Sansepolcro. After the crossroad for Fighille, Il Sasso is 50 m on the right.
It's easy to reach by bus: from Arezzo (train station) to Sansepolcro-Città di Castello. Bus Stop SASSO.
GPS
N 43°.5122613
E 12°.0836925
A convenient and strategic starting point for:
Arezzo (Km 24)
Firenze (Km 105)
Assisi (Km 80)
Perugia (Km 70)
Siena and la Val D'orcia (Km 85)
Cortona and Castiglion Fiorentino (Km 30-40)
Gubbio and Montone (Km 65 – 35)
Orvieto – Città della Pieve (Km 130)
Montepulciano – Pienza – Lucignano (Km 70-80-50)
La Verna Sanctuary – Camaldoli – Poppi (km 40 – 70 )
Grotte di Frasassi (km 11o )
Cascate delle Marmore (km 160 )
In close proximity to the Valtiberina towns:
Anghiari (Km 3)
Sansepolcro (Km 9)
Monterchi (Km 5)
Pieve Santo Stefano (Km 22)
Caprese Michelangelo (Km 20)
Citerna (Km 5)
Cittá di Castello (Km 18)